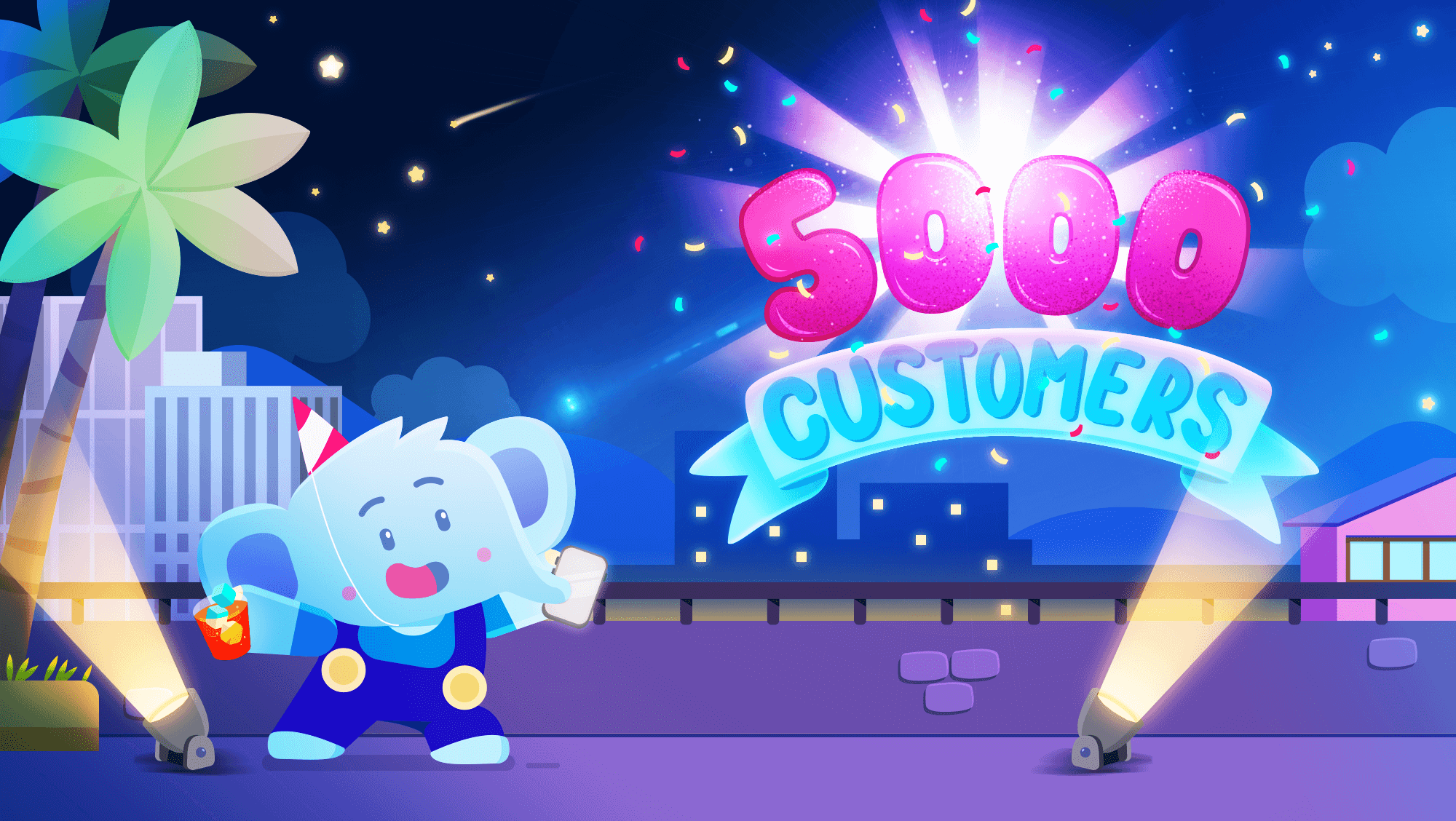 We wanted to celebrate a milestone.
5,000 customers have paid to use Jumbo Plus and Jumbo Pro. That's 5,000 people who have paid for our most powerful privacy tools. The whole team at Jumbo is thankful for your support and vote of confidence.
As a company fighting to change the status quo in tech, we have to do things differently. We will never sell ads or monetize your data. We are committed to growing our business through subscriptions to Jumbo Plus and Pro and to do so in an ethical fashion.
We believe privacy is a fundamental right. Our goal is to build a sustainable and independent business while we make privacy tools as widely accessible as possible. As we have grown from 0 customers to 5,000 in just over 3 months, we are confident that we can achieve this.
In accordance with our mission, you will still find powerful tools to protect your privacy in the free version, like security against Google, Facebook, and Twitter. But see if some of the advanced tools are right for you.
On our most advanced tier, Jumbo Pro, you can prevent hundreds of ad trackers from following you around the web, detect financial and ID data breaches, as well as gain access to protecting professional apps like LinkedIn. You'll also have access to everything in Jumbo Plus. Jumbo Plus offers access to additional apps like Instagram, Alexa/Amazon, Facebook Messenger, and the ability to monitor unlimited accounts for data breaches.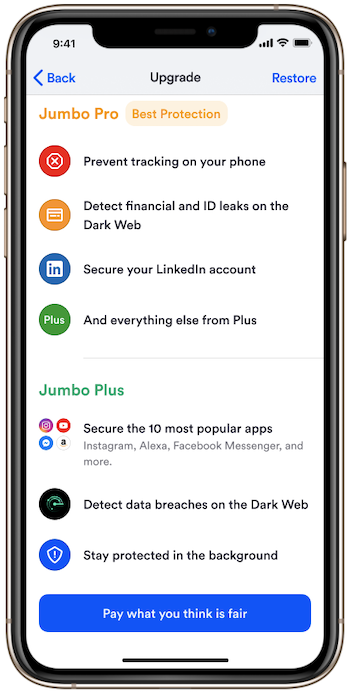 You will also be able to choose a price that you think is fair.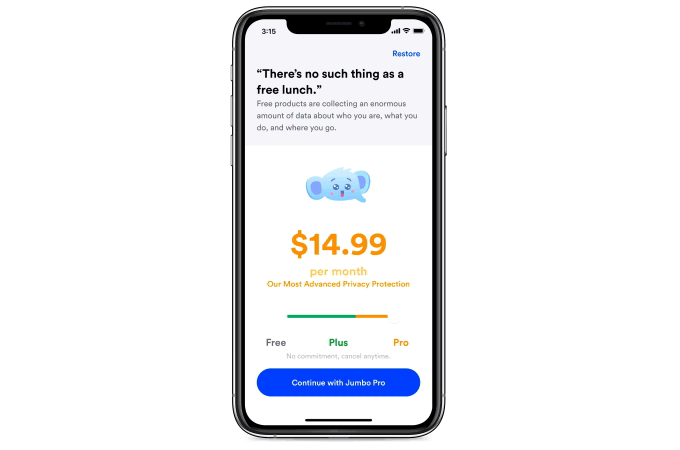 If you aren't one of our first 5,000 customers, we want you to join our privacy movement and be one of the first 50,000 customers. Download Jumbo for iOS and Android here.
To show our commitment to making privacy tools more accessible, check out our earlier launch blog post here, and note the section about "What if I can't pay?"
If you have thoughts about how to best balance our mission of making privacy tools accessible to all and maintaining our values and independence, write the team at [email protected]. We take pride in the fact that team members respond personally to all feedback.
We're just getting started. Stay tuned for our next big developments.